Are you ready to take your business to the Next Level?
You've had the odd client here and there but you're feeling overwhelmed by the pressure to be more outspoken, more assertive, and more prominent in your approach to earn consistent income?
Do you wish you could find a way to succeed on your own terms, without sacrificing your true self in the process and heading to burnout using extroverted practices?
You're sick of not feeling good enough, self-sabotaging by hiding behind the scenes and you keep signing up to more marketing strategies or certifications, but still you're afraid to show up and offer your services - Now you're looking for a way to overcome your success blocks so you can position yourself as an authority and attract new soul-aligned clients.
You wanted to get in front of an audience so...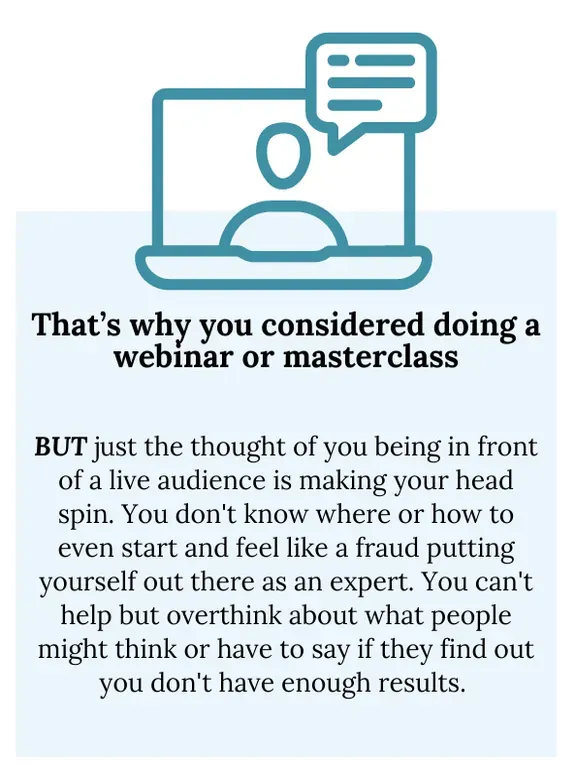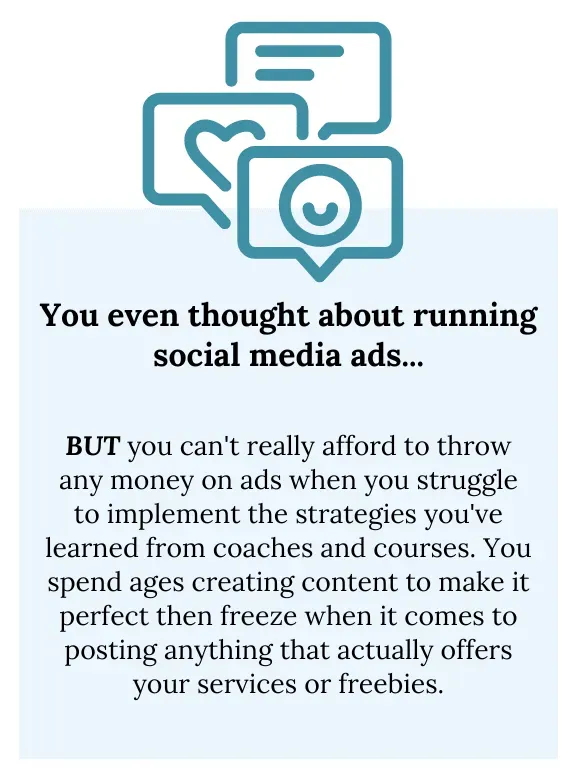 Here's a bold question for you:
What if you could express your unique self, show up authentically as a leader & an authority, fearlessly take action to build & nurture an audience of ideal clients that can give you more time and financial freedom through a consistent 5 figure monthly income instead?
Sounds too good to be true?
Keep reading and I'll show you exactly how!

Since 2020 I have been helping female entrepreneurs to achieve Freedom and Success in their life or business, creating ripples and changing the world one beautiful soul at a time.
I helped my clients unlock their gifts, express their uniqueness and boldly stand out from the extroverted norm. They were able to confidently Shine as their authentic self, fearlessly unleashing what they're capable of and show up in their limitless power.
I grew my group to 1800+ in less than a year and created a pop-up groups to host challenges for my programs helping aspiring entrepreneurs turn their passion into profit.
Getting to this point wasn't easy!
When I started out as a new coach I was ecstatic about finding my true calling.
I could finally see a viable exit strategy from the 9 to 5 and gain Freedom to do what I want when I wanted. The prospect of no more peak hour commute and having the opportunity to work remotely as I travelled was exciting! My business was picking up pace.
Then in March 2020 the whole world shut down and the only way to connect was online. Suddenly people were going Live on social media, and I pivoted too. I loved the learning and growth that came from this new challenge we faced.
I created and grew my Facebook from 0 to 350+ with ONE post to deliver my very first 3 part online workshop on how to fearlessly create a life of freedom.
I felt anxiety rising as my heart beat faster and my finger would freeze a centimeter away from the Go Live button.
I thought maybe it was because I was introverted and I haven't done online events before, but I was afraid. What if no one showed up? I didn't know if anyone would want to see me or listen to what I have to say. What if they did and I choked?
Despite the fact I've been training customers since I was just 18 years old or done countless of presentations in-person, I began to doubt my abilities and wondered if I was cut out for this.
Giving myself a pep-talk and will myself to just feel the fear and do it anyway!
Journal my feelings and do box breathing to get rid of the anxiety and calm my nerves down.
Going Live in a new, empty group and then simply recording a video on my phone to post in the group, but nothing seemed to work.
I need to clear this visibility block so I can get in front of and audience to reach my ideal clients.
There must be an easier way to clear these blocks I had in my mind and get out of my own way so I can move the needle.
And that's when it hit me!
FREEDOM STARTS FROM WITHIN
I needed to get to the root cause of what had me frozen and reprogram the subconscious mind to align my mindset with strategy so getting in front of an audience was easy and effortless.
I applied subconscious alignment and that's when I started really moving the needle.
I volunteered as guest speaker for a small online group of 150.
I delivered 3 workshops in my Ambitious Women group of 450.
I accepted an interview with a coach with 30K followers.
I did Live streams to groups with 25K to 500K+ members!
I was showing up authentically, building my authority and attracting my ideal clients into my funnels.
The opportunities to increase my visibility were coming to me! I was approached by publications such as Yahoo Finance and Brainz Magazine, asked to get interviewed on podcasts and digital channels, co-author 3 books... I was asked to be Mindset Coach for a wellness retreat in Spain and an exclusive club soon to open in Dubai!
I was respecting my energy as an Introvert and a Reflector by Human Design. I found my inner voice. I was being true to myself, no longer limited by outdated beliefs and conditioning, which improved my business and personal relationships.
YES! I AM READY FOR MY NEXT LEVEL!
So HOW does it work exactly?
All it takes to increase your visibility and building your audience with your ideal clients are these